Please relax in the reconciliation of yin and yang in our restaurant space and enjoy the specially selected gourmet by our chef.
Enjoy Okinawan (Uchina) in the morning, afternoon, and evening at the two restaurants and bars. In the morning, you can enjoy an open-air breakfast in the lively open kitchen, while the rooftop restaurant and bar offers an urban experience.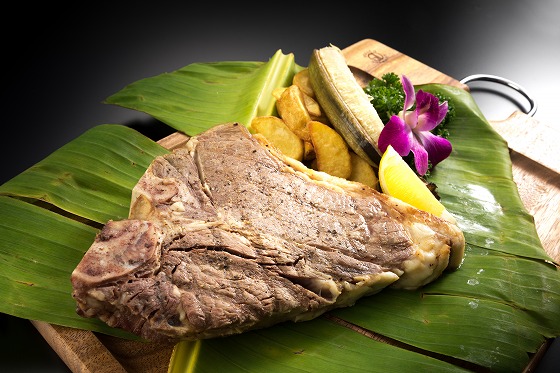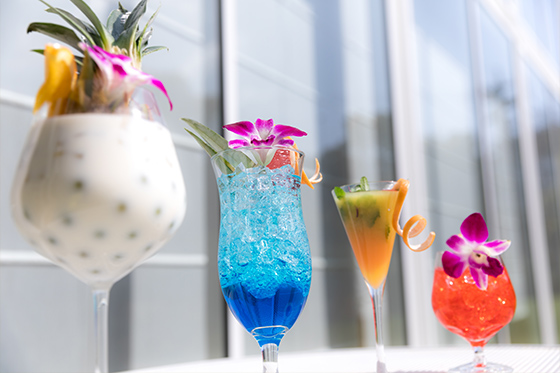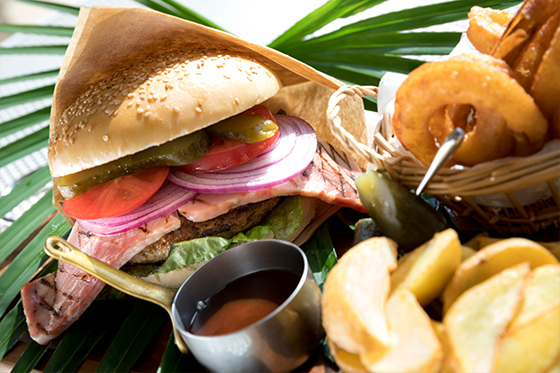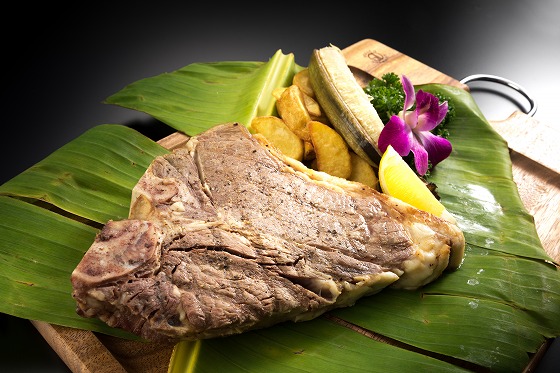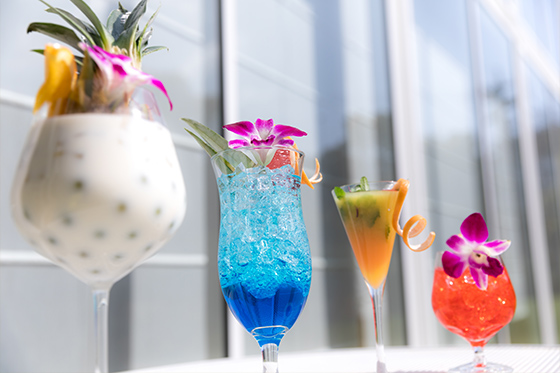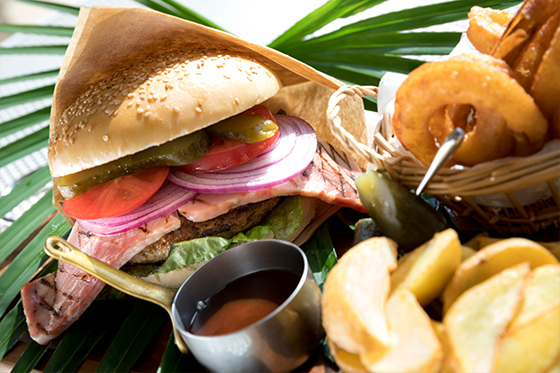 POINT
01
Feel Okinawa through local production for local consumption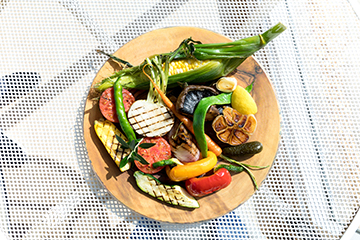 Ingredients produced in Okinawa are used in abundance, and served with the essence of Okinawa.
02
Premium dishes specially prepared by the hotel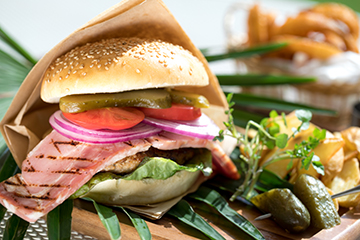 Luxurious, thick and juicy beef is used for the hotel's original hamburger.
03
Fits a variety
of occasions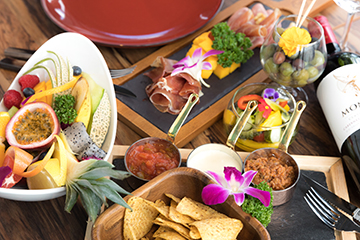 The restaurant can be used for a variety of occasions, from dining to café and bar time.

Buffet Restaurant-TIIDA
A breakfast buffet restaurant where Okinawan food culture flourishes. From the center of the bright hall, the open live kitchen comes alive.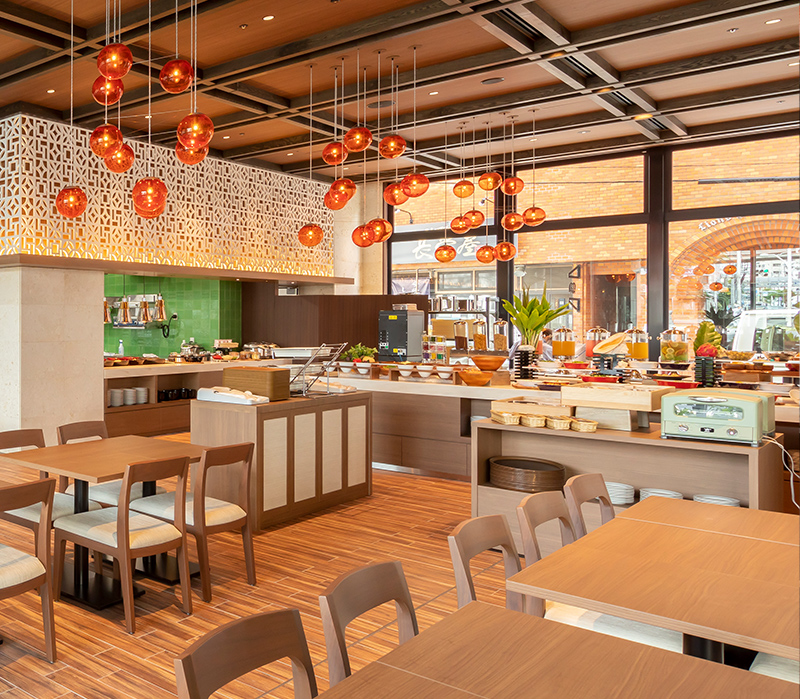 Grill Restaurant-MASAN
Located on the top floor of the hotel. The restaurant is available for lunch and dinner, and boasts a stylish interior.
Pool Side Bar-The Bar
A poolside counter bar. A variety of alcoholic beverages including champagne, wine, cocktails, and local sake are available.