Hope enjoy the whole of Okinawa!
Experience the whole "Asobi" of Okinawa at the Asobi Concierge.
The infinity edge pool on the rooftop overlooks Naha City, and the 3D hologram show at night will give you an impactful "asobi" time.
The rooms are decorated in the red of the Dragon Palace and the blue of the Ryukyu Islands.
The hotel is conveniently located near Kokusai Dori Street and a 3-minute walk from Yui Rail Asato Station.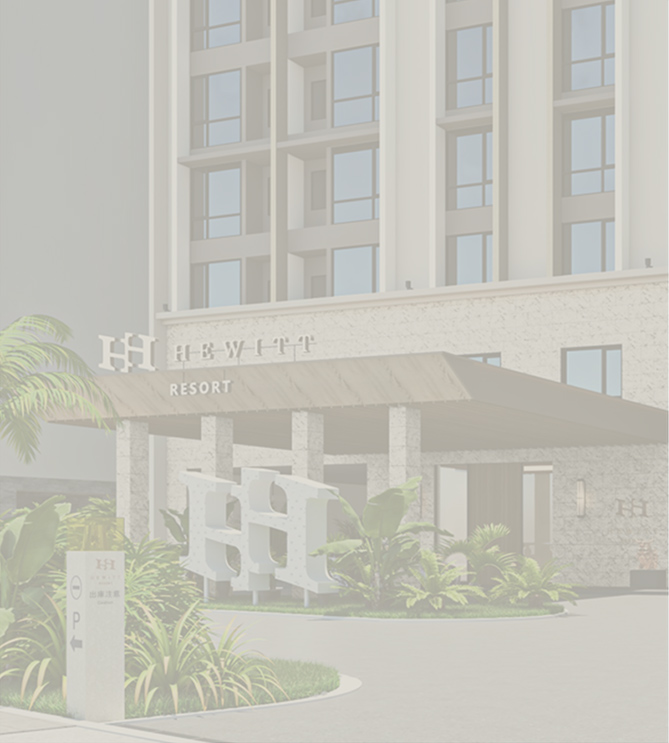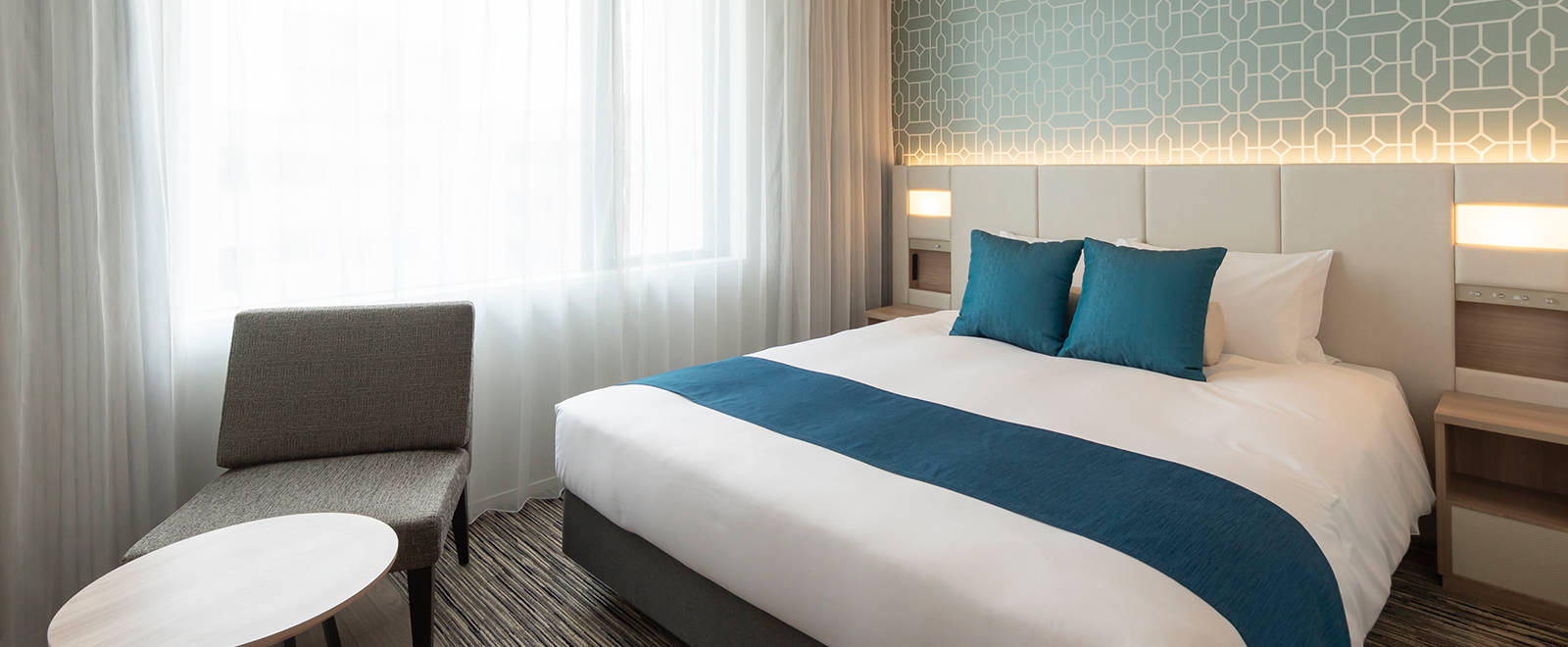 Guest Rooms
A relaxing space with vivid colors that evoke the image of Okinawa's rich ocean and brilliant sunshine.
There are a total of five types of guest rooms, which can be used comfortably by small groups, families, and groups.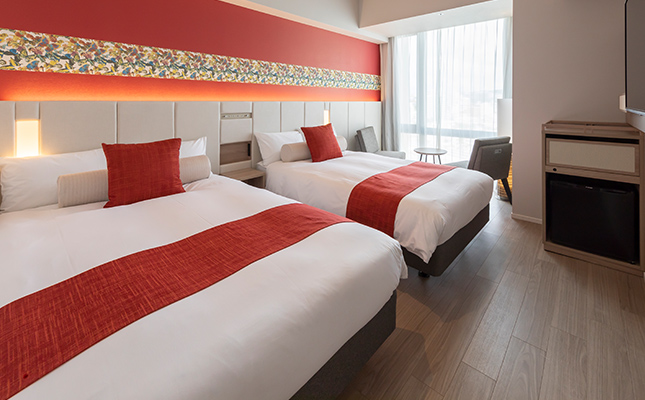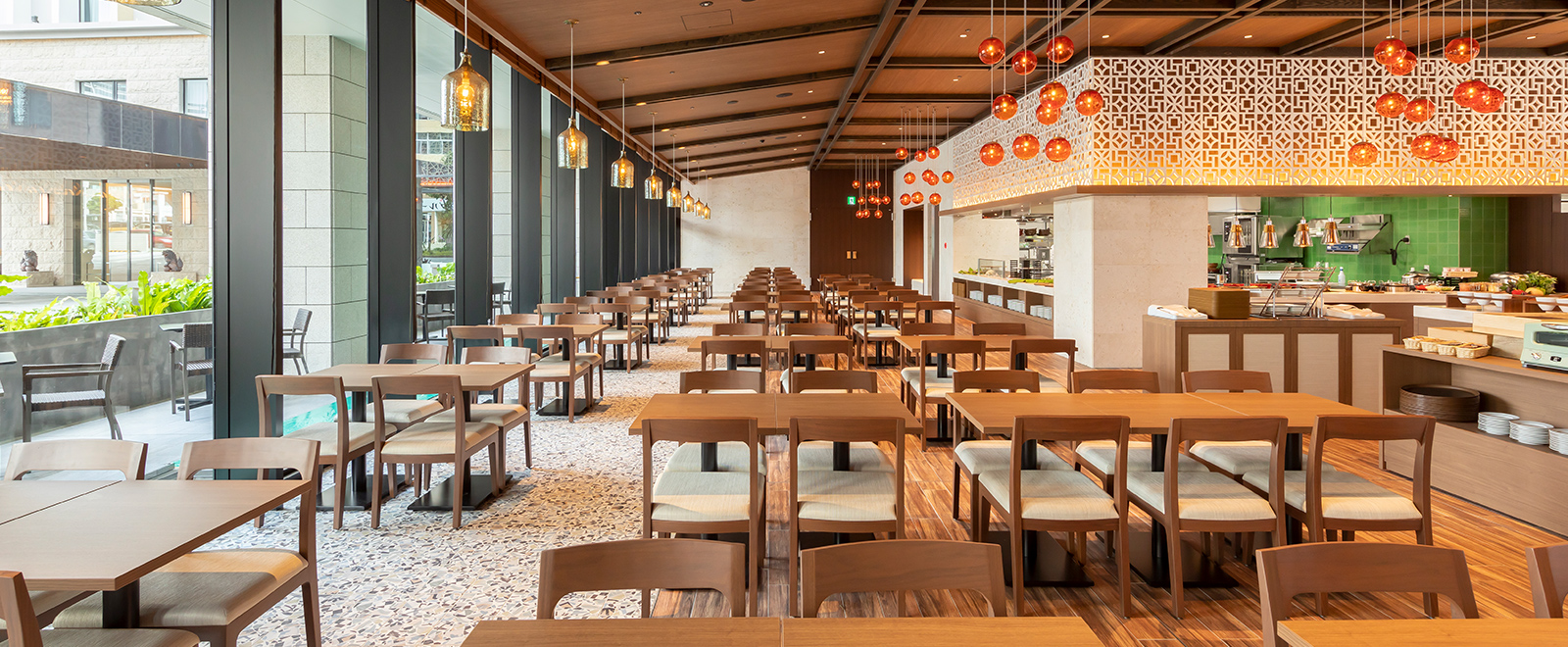 Restaurant
Enjoy Okinawan (Uchina) in the morning, afternoon, and evening at the two restaurants and bars. In the morning, you can enjoy an open-air breakfast in the lively open kitchen, while the rooftop restaurant and bar offers an urban experience.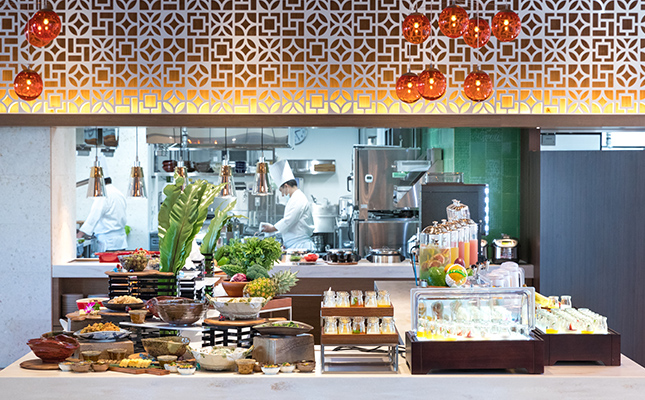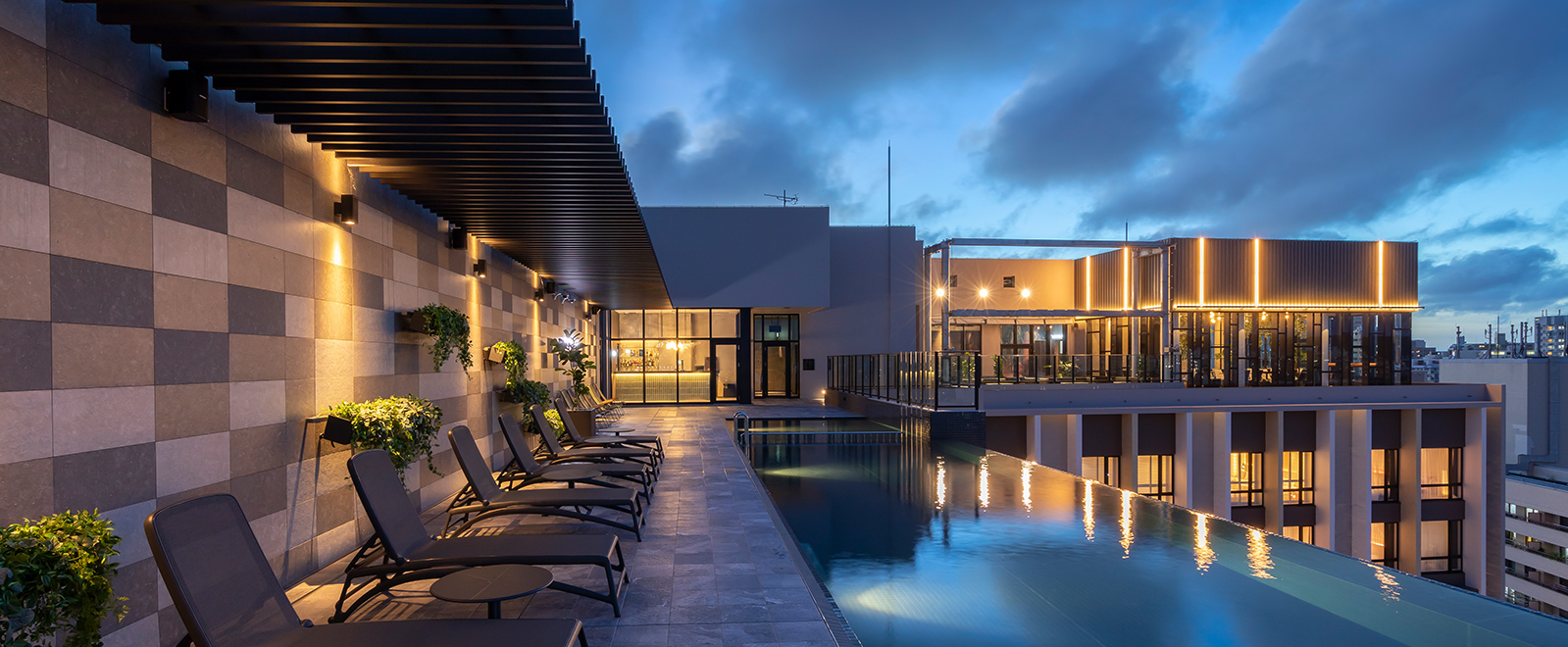 Pool
The view of Naha city from the 16-meter-long infinity edge pool is breathtaking. The shallow part of the pool can be used by children. The pool is heated, so it can be used in any season. At night, please enjoy the 3D hologram.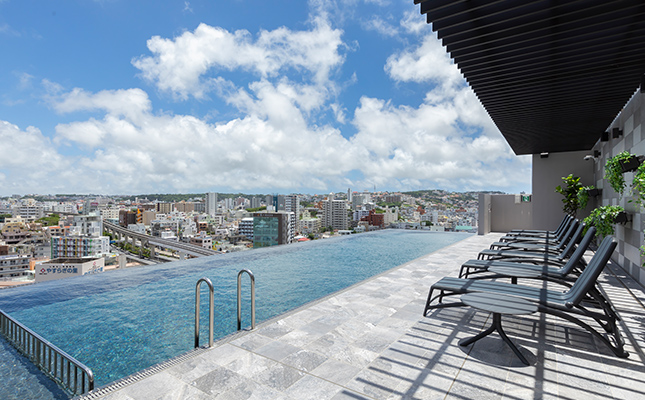 Hewitt Resort Naha PV
Performer: Tomoka Fukuda (Freediver)
Photography:Koike Design Works Co., Ltd.
Access
A great location, close to Kokusai Street and a 3-minute walk from Yuirail Asato Station.